Kitchen redo has begun. I am currently sanding, priming and painting my way to my dream kitchen. While I am away please enjoy these guest posts from some sweet ladies!
Hi! My name is Jenny and I'm the teacher mommy from
The NY Melrose Family
. I share diy projects, recipes, organization and party planning ideas. I usually have an assistant working with me on most of my projects. My assistant is my spunky two and half year old daughter, Riley. I'm here today to share a sibling hospital basket. This is actually a gift for my almost two year old godson. Riley and Aidan are very close seeing as they are nine months apart and both went to my mom for daycare since they were itty bitty. Riley was very involved in picking out the items for Aidan man's gift. I'm sure you're probably wondering about the "Aidan man". We're not really sure why Riley first started calling him this, but she doesn't say his name without adding the "man" to the end. It's actually quite cute because it's as if she think it's his full name. "Will Aidan man be at Grandma's?" "Aidan man where are you?" So stinkin' cute! The basket I used is from Target and worked perfectly for the items that Riley picked out.
I also included a "Big Brother" pin inside. I found
this
great site for the printable. I printed it out on baby blue cardstock and then laminated it by using packing tape. Yep, packing tape. I've been using a lot of that lately because my elementary school closed this year so I was moved to a new school. Once the packing tape was placed on both sides, I simply shaped it to the circle.
Instead of using a pin, I used a hair clip. I simply hot glued it to the back of the pin. I felt the hair clip would work better for my nephew since he is only two and always on the move. It was likely he would not sit still to have pinned it to his shirt, but I'm a magician at throwing a hair clip onto something. I figured we'd just clip it down the front of his shirt. Quick and easy.
Riley picked out a soccer ball that makes all sorts of noise, which I'm sure my sister and brother-in-law will appreciate. (Winks!) She also picked out a Cars Bath Paint Set. I want him to feel extra special at the hospital so that their transition goes smoothly.
They're cute, right?
If you're looking for other child centered diy projects stop on over to see us at
The NY Melrose Family
. You can also find us on
Twitter
,
Facebook
and
Bloglovin
.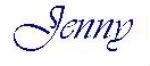 So sweet.
My friends need to have more babies so I can make cute sibling hospital baskets for them!!