With two growing boys, I have a hard time keeping up with their clothing. Oliver is growing so fast, yet his waist is so skinny that finding pants for him is always a challenge. That's one of the reasons, I love Old Navy so much. They make pants that actually fit him. If you aren't familiar with how their kid's pants work, they have the adjustable elastic on the inside so you can size up and still tighten the pant to fit the waist. Genius!
Last weekend Oliver and I went shopping for some new spring clothes, it may still be cold and wintery here but Old Navy had a great Kid's and Baby Sale going on. I wanted to stock up on all the favorites and for some great prices.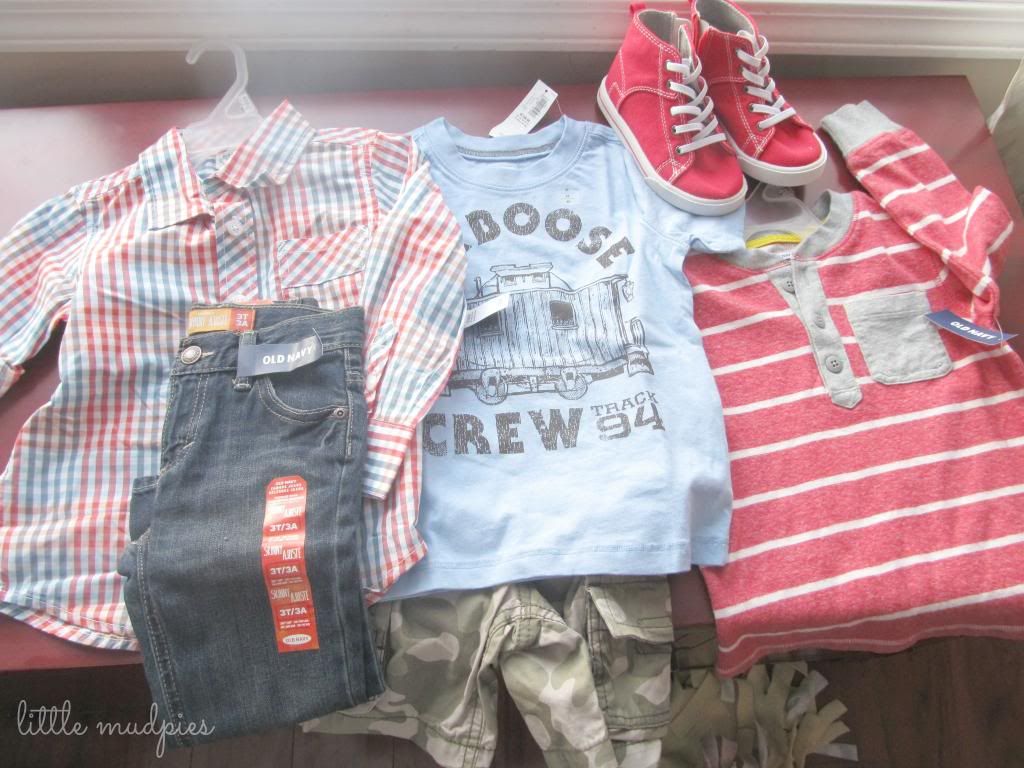 We must have went on the perfect day because it wasn't crowded at all. We were free to roam the section of kids clothes alone without distraction. The tables were neatly covered in T-shirt and their dress shirts with little baby bow ties were hanging nicely. Seriously, is there anything cuter than child in a bow tie?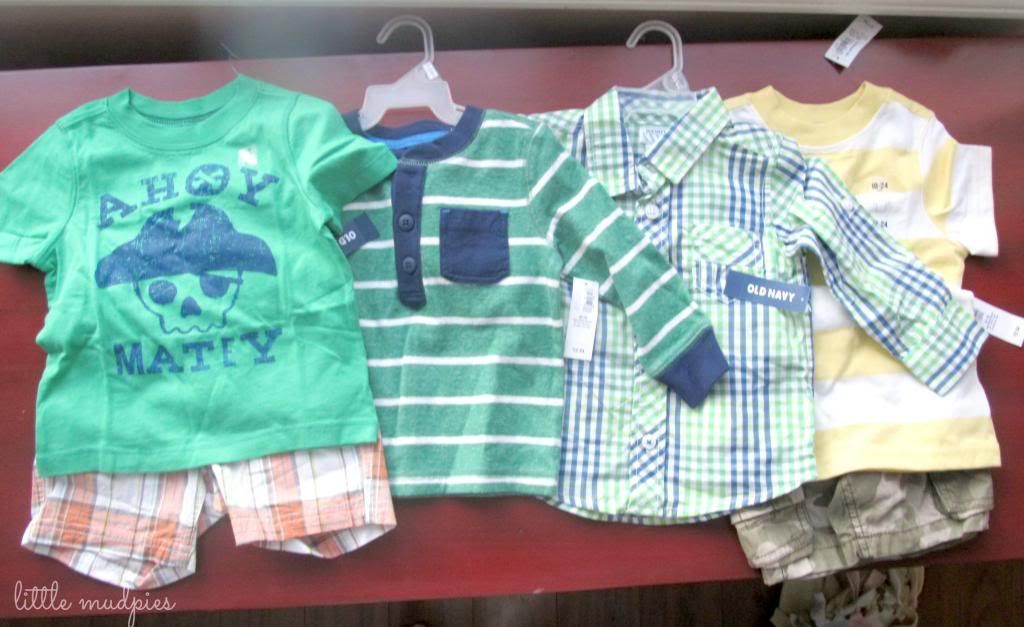 Oliver is all about picking out his own clothes, so I let him have at it. His first choice was a red pair of high tops. The kid has style, what can I say? They were marked at $10! Ten dollars! That is a great price for kids shoes. Then I let him pick out some outfits. A new pair of jeans for $12 a few shirts and he was done. The I let him help with some clothes for Landon. He had a lot of fun trying to find things for his brother to wear. We got him some shorts and a few shirts too.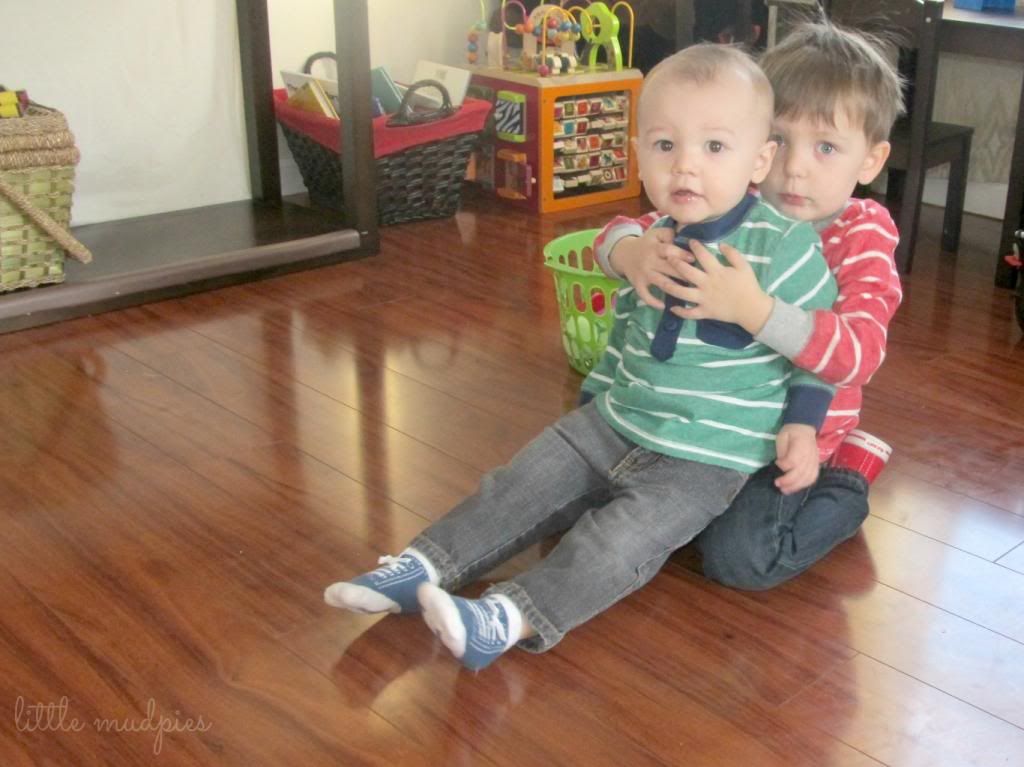 When it came time to check out the girl who waited on us was so nice. We were talking about my gift card and she asked how she got it. I told her that I was a blogger and I was given the gift card to shop at Old Navy. She admitted that she always wanted to start a blog but was nervous. I hope I convinced her to at least try - she was so very sweet. I'm sure she's make a great blogger.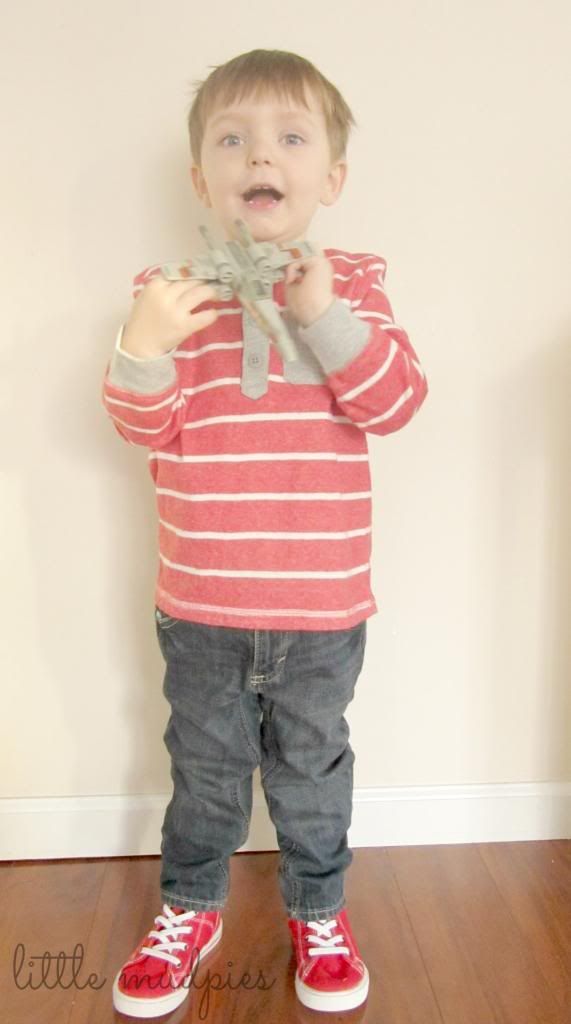 The overall experience of shopping at Old Navy was great. The kids got some new clothes for the spring/summer and it didn't cost a lot of money to dress them nicely. I truly love that store and their selection of children's items.



I was selected for this opportunity as a member of Clever Girls Collective, and the content and opinions expressed here are all my own.